How to use eMule: searching, selecting versions, checking integrity
1. Sort results according to availability. Results are divided into columns and each column has a header (File name, size, availability, Complete sources, etc.) Click the "Availability" header one or two times, as needed to have the large numbers at the top. This column says how many people have what you want.
The more they have it, the sooner your download finishes. However, it is very important to combine maximum sources with other characteristics, as is the quality of the encoding. Note also that something you don't find today, may exist tomorrow; emule uses various servers and not all of them have everything available.
A high quality encoding results to a larger archive, so that, if the same song is available in a 3 MB and in a 10 MB version, the latter's sound quality is better. If you are after sound quality you must select the larger archives.
If a high quality song is available in 3 sources and the same song in a lower quality is available in 12 sources, you have to choose, if you want to wait longer to download the high quality version, or if you prefer to download quickly, but a lower quality version.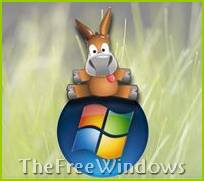 Besides these, you must ensure that the song is available complete. This you can see at the "Complete sources" column. 100% means that the sources of your song have it complete. This is usually the case with percentages as low as 80%, i.e., 80% usually means 100%!
2. When you decide what to download, select it and double-click or press Enter to start downloading. Then go to the Transfers screen (press the "Transfers" button at the top icon-bar of eMule). You see here the song you selected in the search screen. Right-click on it and select the "Details" option. At the window that opens notice the information at the bottom, where it says "Seen complete". If there is a date here, then your song is indeed available complete, otherwise (if it says "never") you are downloading an incomplete song, which means you'd better delete this download and search again to find your song complete.
Note: If you exchange files with your friends often, then you have to go to Options > General > UserName, and select a special username by which your friends will be able to recognise you and open for you eMule's "friend slot", giving you thus priority over all the other eMule users who wait to download.
* To obtain maximum download speed and more accurate search results, you need to have a HIGH ID in eMule. TheFreeWindows publishes a brief and clear guide on what is high ID and how you can configure eMule to get a high ID
* If you are going to download a lot of archives, you can have a tool like ExtractNow to monitor your folder and extract them automatically as soon as they arrive.