Compare and synchronize your folders easily, with Saleen Folder Sync
Saleen Folder Sync is a free utility that lets you compare and synchronize pairs of folders. It creates a list with differences you can observe and decide what to update, move, rename or delete.
The program's interface is rather "dull", but it is simple and easy to use. What I appreciate most is the way differences are presented, letting you really easily understand them and decide what to do.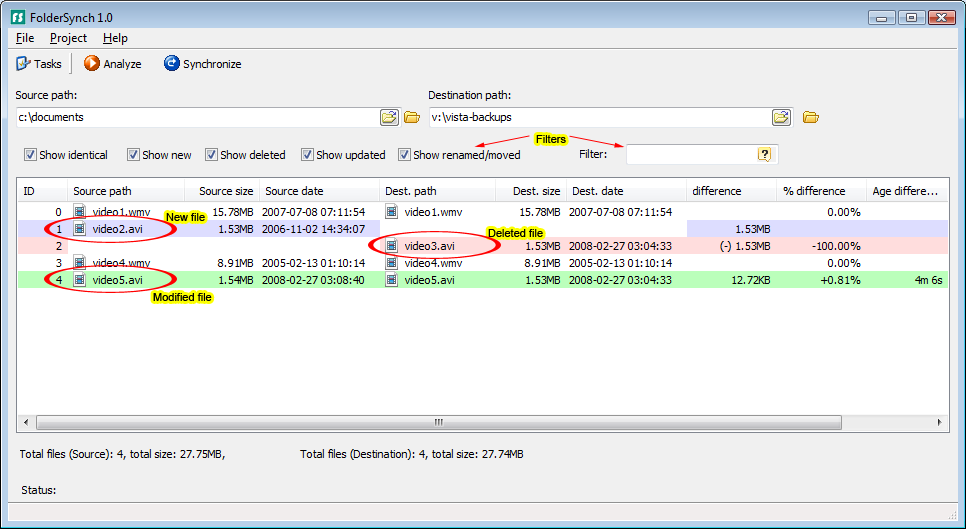 Just in case you work regularly with some folders making comparisons and synchronizations, Saleen Folder Sync is able to save your task as a profile you can load and use easily any time you want. Saleen Folder Sync is one of the best folder comparison and syncing free programs.
[sociallocker]
[/sociallocker]