Open a Chrome URL in Firefox or Edge, with Snug
Trying the other day to find a way of opening easily in Firefox a web page from Chrome, I discovered that some Chrome extensions supposedly able to do that, could not function unless they installed also a separate helper-app in the OS.
This is the reason behind Snug.
Snug can open a URL you visited with Chrome, not only in Firefox but also in Microsoft Edge, and vice versa, making unnecessary the use of any relevant Chrome, Firefox or Edge addons.
Snug lets you use a keyboard shortcut to send any web page you are visiting to any of these three browsers.
You won't have to copy the URL, open the other browser, paste the URL, then visit the page with this browser: just type the Snug shortcut and make your choice!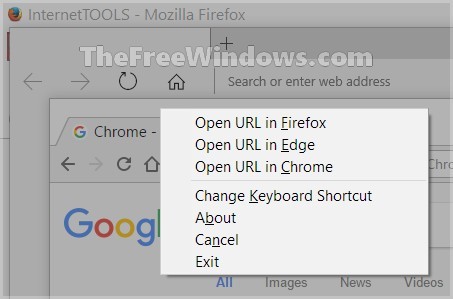 You can even re-open a page with the same browser to initialize a new tab or duplicate the current page.
Snug is simple, light, free (without any limitations or annoyances) and absolutely safe. If for any reason you need to view a page in multiple browsers, Snug is a tool you may find pretty useful.
The current version fixes a bug that hindered URL copy in Chrome under certain circumstances.
Download and enjoy!