Learn and practice Python developing your program code, with Thonny IDE
Thonny is a free Python IDE with the special aim of helping those who start learning Python.
The program features a customizable, clean and convenient interface and is equipped with function that will help Python programmers develop their skills.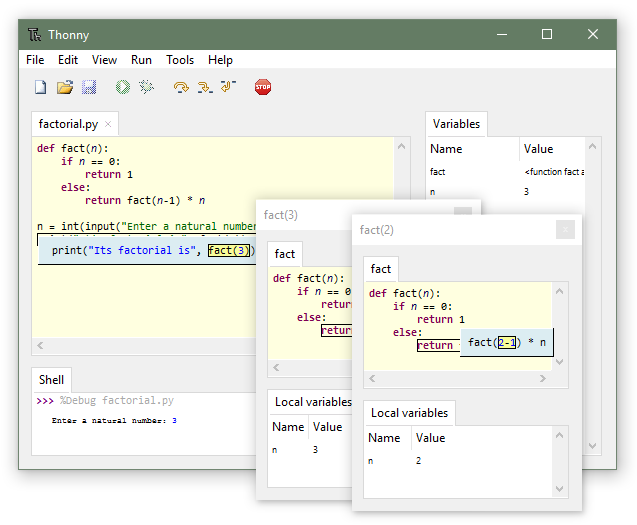 Note that you don't have to get Python separately since the program provides it in the installation package.
As you would expect from an IDE app, Thonny can check your code for errors, highlight code, auto complete, etc.
[sociallocker]
[/sociallocker]