Create DJ shows even with autoplay rules and jingles, using PlayIt Live
PlayIt Live is a free program (featuring also some optional commercial plugins) that will prove helpful to anyone who tries to achieve DJ performance.
The program supports fully automatic, semi-automatic and manual modes, providing easy access to your playlist, identifying unavailable tracks, supporting mode selection, and more. QuickCarts let you immediately insert jingles at any point. As you can guess, PlayIt Live lets you use several filters in handling audio files, selecting cue points, creating groups, etc.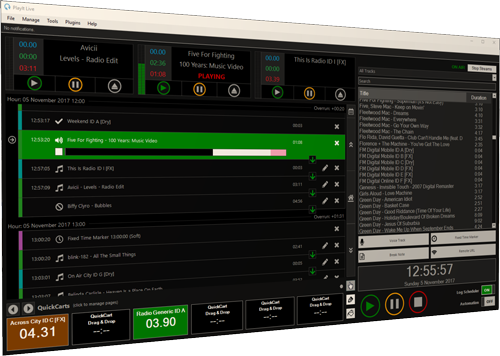 If you are in need of a carefully crafted and powerful but free DJ application, PlayIt Live is one you should try.
[sociallocker]
[/sociallocker]