Retrieve forgotten Router passwords, with RouterPassView
RouterPassView is a light, portable, efficient and free program that will help you retrieve the forgotten password of your router, provided you have a backup. The program features a spartan simple interface, inviting just to open your router configuration file; then it gives you a list with item type, password, user name, and server address.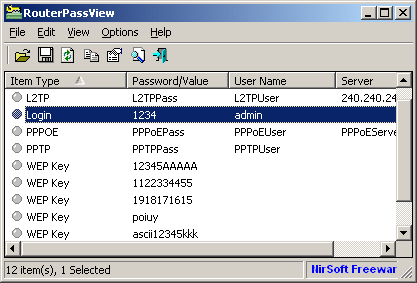 You can also use RouterPassView to grab the password from your browser if you open the router web interface. However, some routers deliberately store a wrong password in this field, in which case RouterPassView won't be able to recover your real password.
RouterPassView does support a large amount of routers, but of course not any model available on the market. If you are in need of recovering your password, give it a try, you don't have anything to lose!
[sociallocker]
[/sociallocker]