List all keyword occurrences, even to edit them in place, with Registry Finder
Registry Finder is a free and powerful utility able to search the registry and return a list with all occurrences. You can use the program to search the whole registry or just key names, values, etc., match case, and more.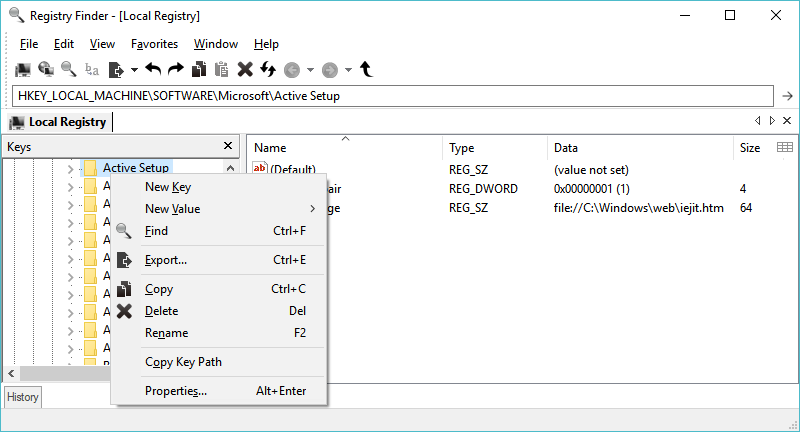 A nice of Registry Finder is the option to edit an entry in place, but you can also jump to the entry's location in the Registry using the Windows Registry Editor, and of course delete an entry, copy, etc.
The program is easy to use, and it is portable — no need to install, just run it and enjoy! As always be careful when you edit the registry and always keep a backup of the registry and an image of the system disk.
[sociallocker]
[/sociallocker]