Watch for updates of your programs and download them automatically, with UpToDate Downloader
UpToDate Downloader is a free program that will help you monitor several addresses of downloadable setup files to know if updates are available and save them to your PC automatically.
To use the program, just make a list of the web addresses of setup files. You need to do that only once. Then anytime you'd like to check for updates just press the relevant button and get any updates that are available for your apps. Of course the program lets you also export this list for future use.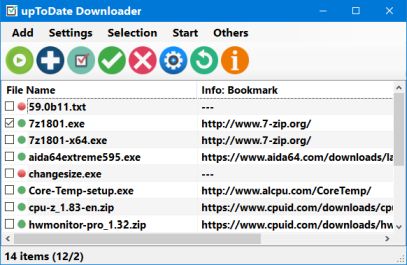 Another useful feature is that UpToDate Downloader can check your downloads for viruses using VirusTotal. I hope in future versions the program will be able to detect updates even if the URL of the downloadable file is slightly changed, for example, if instead of Setup.exe the file is named Setup-2.1.exe, and the like.
[sociallocker]
[/sociallocker]