Retouch your movies, even mixing resolutions and frame rates, with Shotcut video editor
Shotcut is a free and convenient editor you can use to retouch a movie adjusting and enhancing it any way you like. Using Shotcut you can apply filters such as glow, blur, sharpen, etc. and of course to adjust the colors using color wheels and grading. Audio filters are also available, such as pan or balance.
The program is also able to use MLT XML files as videos or create such type of playlists in case you'd like to stream using a network. Note that the program comes also with several help files and tutorials.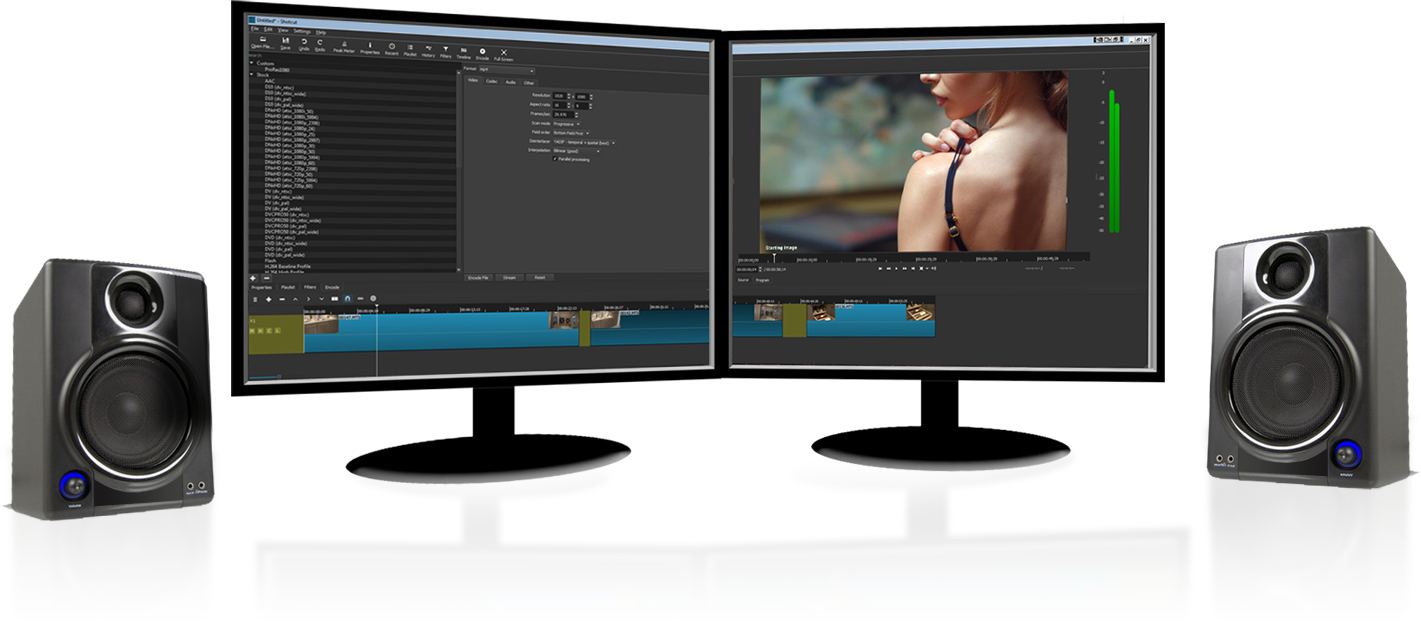 Shotcut can be used also as a converter supporting mpg, mp4, avi, mov, flv, vob, and more formats. If you search for a free and convenient video editor this one is among the best you can find. A portable version is also available.
[sociallocker]
[/sociallocker]