Block shutdown and restart, even using a schedule, with Don't Sleep
Don't you hate it, that this brilliant program decided to restart your PC without asking you first?
Especially if you are running some tasks or you have unsaved documents, etc., you may like to prevent a sudden restart and this free utility called "Don't Sleep" can help.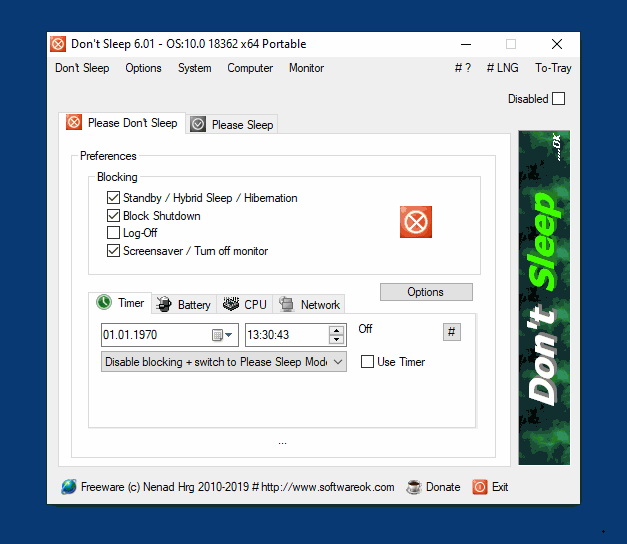 Don't sleep is free, light and portable, featuring just the usual power options (standby, etc) and this special action of blocking shutdown.
Note that the program will also let you schedule a block or any other power action using an internal timer.
[sociallocker]
[/sociallocker]