Excellence Award
Socializer! is an absolutely free, attractive and  convenient service that will let your web pages be shared even simultaneously on top social networks, including Facebook, Reddit and Twitter… Visitors of your pages will also have the chance to recommend them by eMail / gMail and with Google Plus, get short url versions, translate them to their own language… Note that if you search for a solution that would somehow oblige your visitors to share your post, you can combine Socializer! with the Social Share Motivator.
* This page presents the WordPress plugin for Socializer! If your site is based on some other platform, such as asp, non-Wordpress php, simple html, etc., please check the Javascript Edition — which you can use even on WordPress, if you need to place the sharing buttons on rather unusual locations. This site, for example, uses both the WordPress plugin and the JavaScript edition.
* You can also use Socializer! on your browser as a visitor, to let yourself share easily with your friends and colleagues any site you want; just get the Bookmarklet for any browser, or extensions for Firefox, Internet Explorer and Chrome.

*   *   *
Socializer! for WordPress will save you a lot of bandwidth along with the patience of your visitors, since it loads only the popular networks, and the rest only on demand, letting your visitors enjoy your web site, keeping your pages fast and your code clean. Especially if your blog is busy, you will appreciate this very much!
Note also that Socializer! is self-dependent, it does not interact with your database.
Socializer! shares in more than 30 top bookmarking and social sites, by eMail, even translates your content, lets your visitors explore more of your site using Google indexes, lets webmasters get html links and share links, sort versions of your addresses…. It will also let you have a Follow button among the sharing icons, if you have a personal, business or fan page in Facebook, Google Plus or Twitter.
Socializer! includes also a floating group of share icons that remains fixed, always visible, in a location you can define. Using automatic detection of mobile phones, Socializer! lets you hide the floating icons if you want to help your visitors read your posts easily in the small screen of their phones.
Install and configure the plugin

Unzip the archive and upload the "socializer" folder inside the plugins folder of your blog, or use the auto-setup from inside your WordPress blog.
Share icons are configured from the Socializer! page at the Settings section of your blog.
You have options to choose what to share — posts or pages, or both posts and pages, place the sharing buttons at the top or bottom of your content, or in both locations. You have also the option to show or hide the Count of sharing icons appearing immediately on your pages, in case you don't want your visitors to see how many times a page or post is shared, or if you just prefer a smaller version of the social group of icons.
Socializer! widget will let you share each and every page of your blog, and it can be placed wherever a widget can appear according to your theme. You can customize it with css styles, or change the button completely with one of yours. Another, floating, widget can be very useful especially if you have long posts.
A shortcode lets you create sharing instances wherever you need them.
Socializer! works perfectly with WordPress multisite MS / MU installations too. You can activate it globally, for all the sites of your network, or just install it on the main (network admin) site, leave it deactivated there, and activate it on (any number of) individual sites in your network.
Check the FQA for answers to questions you may have. Use the form on the same page to make suggestions (feature requests).
–
Cf. the Social Share Motivator plugin for WordPress if you want to reveal your posts only to visitors that share them on social networks
Socializer! is, and always will remain, absolutely free.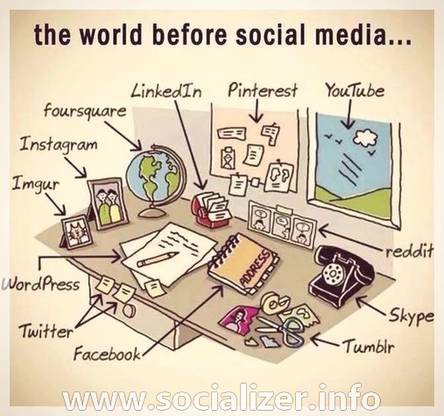 Related

(automatically selected)